Flatbread met courgette, artisjokken en pesto
Met romige ricotta en gegrilde groenten
Eiwitrijk pesto-flatbread, belegd met romige ricotta en mozzarella, gegrilde courgette en artisjokharten. Een heerlijk zomers diner of lunch.
Preparation
Verwarm de oven voor op 180 graden (heteluchtoven) of 200 graden (elektrische oven). Bekleed een bakplaat met een anti-aanbaklaag of bakpapier.

Doe de Protein Bread-mix en het water in een middelgrote kom en roer door elkaar. Spreid het deeg uit op de bakplaat tot een grote rechthoek, laat 30 minuten rusten zodat het kan indikken en bak vervolgens 10 minuten in de oven.

Verdeel de ricotta over het deeg en bedek met de mozzarella en de parmezaanse kaas. Breng op smaak met zwarte peper en bak nog eens 15 minuten.

Snijd ondertussen de courgettes in dunne plakjes en gril ze op hoog vuur in een grillpan.

Beleg het gebakken flatbread met de gegrilde courgettes, artisjokken en pesto. Snijd in 8 stukken en serveer.

Enjoy!
Onze tip: in de oven roosteren
Als je geen grillpan hebt, kun je de courgette ook prima in de oven roosteren - bestrijk de plakken courgette met een beetje olie, verdeel ze over een bakplaat en rooster ze ongeveer 20-30 minuten op 180 graden tot ze bruin zijn.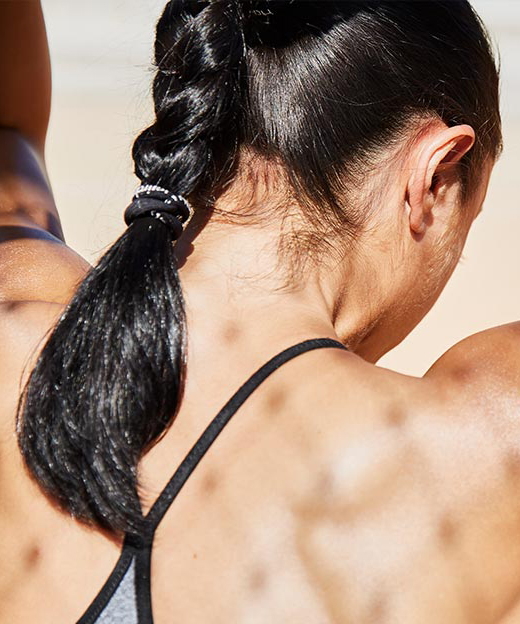 Free Body Check
Want to improve your nutrition? Our Body Check will help!
Personal BMI Calculation
Helpful nutrition advice
Products to help hit your goal
Get started